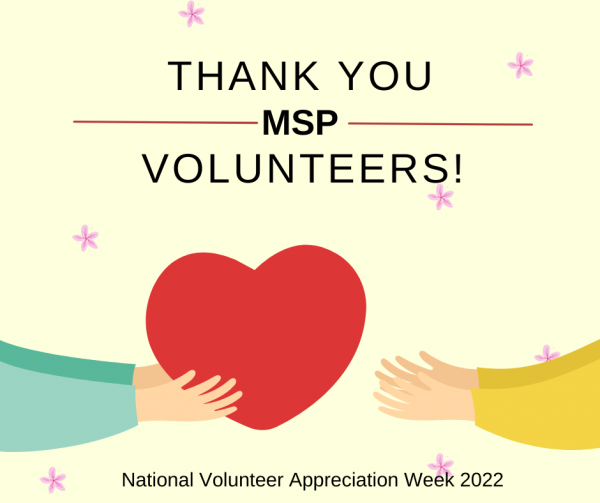 April 17 – 23 is National Volunteer Appreciation Week and we couldn't be more grateful for our amazing team of volunteers at MSP!
Our volunteer team works quietly behind the scenes to ensure we raise as much as possible to support the victims and children served by The Umbrella Center for Domestic Violence Services.
Our volunteers are an essential part of the heart and soul of our operation and we couldn't do what we do without them. Please join us in thanking our incredible volunteers:
Gail Chatcavage
Tony Chubert
Brigette Crowe
Bob Davis
Susan Figlar
Pat Gajdosik
Carolyn Garafalo
Sylvia Hassan
Robin Leandre
Joan LeMay
Judy Lilly
Tammy Link
Betty LuedeckerJoyce Macauda
Kellie McKane
Elizabeth Moratoya
Kathie Nichols
Sue Ortoli
Denise Stromp
Barbara Tchakarides
Mary Ulanecki
To everyone on our volunteer team, thank you for your commitment, your dedication and your passion for My Sister's Place, our mission and the people we serve.